There's more to just your car than the engine and the tires. When it comes to your brakes, suspension, alignment and more, M & M Tire & Service Center aims to ensure the fullest integrity of your vehicle. We'll make sure you've got the control and stopping power you need to stay safe and in control out on the road at all times.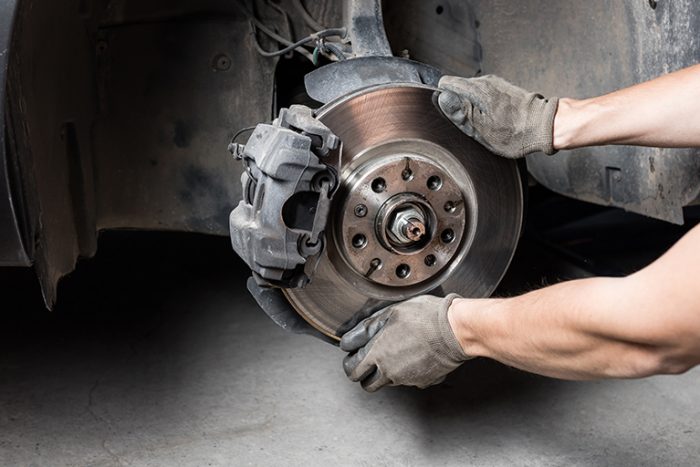 Brake repair:
Our shop is equipped to tackle brake repair in Lubbock, TX, no matter the degree of service you need. From new pads and shoes, to service for rotors and calipers, to master cylinder service and more, count on us for just about anything brake-related. We'll restore your stopping power!
Suspension repair:
There's a reason your car doesn't shake, rattle and roll when you're traversing tough terrain. Shocks, struts and other undercarriage components keep everything riding along smoothly. Visit our shop for suspension repair in Lubbock, TX when your ride starts feeling a little rough and we'll make sure everything is working together for a smooth, safe ride.
Wheel alignment service:
Is your vehicle veering ever-so-slightly when you take your hand off the wheel? Problems with alignment can creep up over time, making it harder to control your vehicle and increasing unnecessary tread wear on your tires. Our wheel alignment service in Lubbock, TX will set everything back to center, keeping your car straight and true.
Undercarriage problems can quickly domino into bigger, costlier issues if they're not resolved quickly. For brake, repair, and tire service you can count on, trust M & M Tire & Service Center. We're intent on restoring your brakes, suspension system and alignment, so you can drive with confidence. Schedule a service appointment today by contacting us at 806-762-8307. We'll be happy to get to the bottom of your undercarriage issues before they develop into bigger problems affecting your safety.