Knowing what's wrong with your car is half the battle in making sure it's fixed appropriately. Instead of guessing or fixing part of a problem, M & M Tire & Service Center relies on extensive diagnostics and automotive testing in Lubbock, Wolfforth, Buffalo Springs, and Lubbock County, TX to deliver accurate, thorough repairs. Using the latest and greatest technologies, we'll get to the bottom of those strange noises or flashing lights on your dash, to make sure you're hitting the road with complete peace of mind.
Automotive Diagnostic Testing
Your car is one big computer on wheels. When there's a problem, an error code will be logged with the computer—which usually appears in the form of your "check engine" light. Using special equipment, we can tap into your car's computer to read the codes triggering the light and get a comprehensive understanding of problems plaguing your vehicle. Using these automotive diagnostics in Lubbock, TX, we deliver precise repairs that set your vehicle straight.
Auto Electrical Services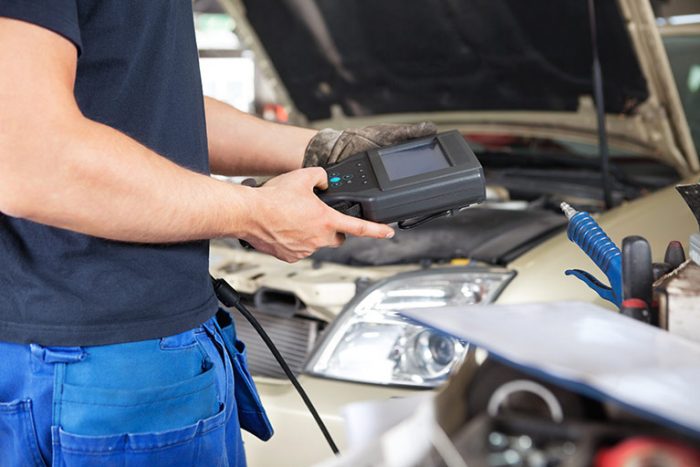 Part of our automotive diagnostic approach to solving automotive issues also involves monitoring your car's electrical system. We test circuits and grounds to get to the bottom of blown fuses, electrical malfunctions, component failures and more. Then, our team delivers expert auto electrical services in Lubbock, TX to set things right again. Our experience reaches:
Batteries
Alternators
Starters
Wiring
Electrical features
Get the Right Repairs, Faster
By relying on tangible automotive testing and diagnostics for the information needed to repair your vehicle, M & M Tire & Service Center is able to provide repairs accurately and quickly. We'll save you time, money and frustration, while also extending the life and performance of your vehicle.
Contact us today at 806-762-8307 to schedule an appointment for diagnostics, brakes, repairs, and more as soon as your check engine light comes on or strange sounds start to become apparent with your vehicle. We'll run the right tests to ensure proper action is taken when providing repairs.